November 29 – December 1, 2022 | Portland, Oregon

NMRA Doubles Championships
With over 50 years of experience in round-robin, self-refereed competition – we're ready to pull out all the stops on the west coast. At long last (!) it will be a special treat for NMRA to combine its annual Doubles-Only tournament with the Live Like John (Pelham) Foundation fundraiser and International Racquetball Tour pro stop.

You'll be able to play the NMRA tournament Tuesday through Thursday, then stay to watch the pros over the weekend – or even enter the amateur divisions of the IRT Tournament of Champions event while you're at it.  Mark your calendar for this one, to close out a remarkable year.
Along with the legendary Multnomah Athletic Club showcase venue, top IRT pros and Wendell Pelham, we'll celebrate among the best players in the sport and honor the fallen.  John Pelham was an avid racquetball player who never returned from his deployment in Afghanistan, and Wendell honored his son by establishing the very special charity Live Like John. Our Thursday night banquet will include a fundraiser for the organization, featuring memorabilia and dog-tag court stickers available to honor and support your special servicemen and women during the IRT live streamed matches.
ENTER online / Download an Entry | Info sheet | Flyer | Things to do … in Portland
---
March 29 – April 1, 2023 | St. Louis, Missouri
2023 NMRA National Championships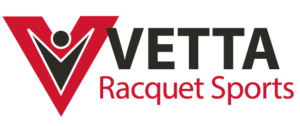 We had such a great time at this venue in 2021, we're thrilled to head back to St. Louis this year. We're grateful to Dan Whitley and his crew for allowing us to take over all ten of the panel-walled courts of the famous Vetta Sports Club in Concord for our first event of the new year.  You can compete in two divisions over this four-day tourney, and we'll even help you find a doubles partner and/or a roommate to help make the doubles divisions even stronger. In addition to top-flight competition, you'll get food and fun all week, a great tournament shirt, plus our famous awards banquet and slideshow on Friday evening.
You'll want to make sure to reserve your room early, at the River City Hotel & Casino (our Friday banquet host), where we have only 15 rooms on hold to start. It's about ten miles from the club, and we've made transportation easy with an hourly FREE shuttle to the club. And don't forget … it's A CASINO … with six restaurants … a premier entertainment venue for shows featuring some of the hottest names in music, comedy and more … plus a grand ballroom for our banquet.
ENTER online / Download an Entry | Info sheet | Flyer | Things to do … in St. Louis
---
And ANNUAL NMRA International & Doubles Championships 2023