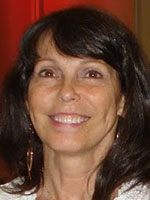 PRESIDENT Cindy Tilbury | Malibu, California
Newsletter, Tournament Director, NMRA Hall of Fame [2014]
In 2010, Cindy retired from a career in IT and now spends her time promoting the sport. She started playing racquetball 40 years ago and never quit. She now serves as a Director on the Boards of the NMRA, the Women's Senior Master Racquetball Association and USA Racquetball – and still finds time to make her way onto a court four or five times a week.
---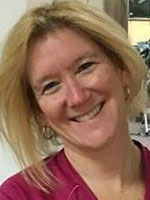 VICE PRESIDENT Karen Grisz | Alexandria, Virginia
Membership, Tournament Director
With over 20 years of tournament and board experience, Karen is committed to promoting the sport, providing quality events for 40+ players and increasing NMRA membership. She served separate terms as Secretary and Treasurer while on the Virginia (CVRA) Board, plus organized numerous local events, while also staffing national tournament desks at the US Open.
---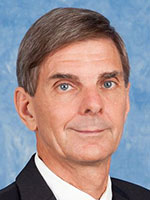 SECRETARY Mike Grisz | Alexandria, Virginia
Future Fund, Tournament Director, NMRA Hall of Fame [2019]
Mike Grisz is a long-time competitive player who is now trying to give back to the sport in numerous ways. He is President of the Texas Racquetball Association, Secretary of the National Masters Racquetball Association, and a Board Member for both the Commonwealth of Virginia Racquetball Association and the International Racquetball Tour. In 2022 he also took on the duties of Executive Director of USA Racquetball, after relinquishing his board seat to fill the vacancy as a volunteer. Professionally, he is a CPA and wealth management specialist who serves clients across the country.
---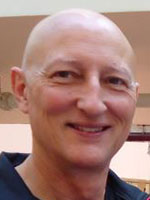 TREASURER Patrick Gibson | Fort Worth, Texas
Tournament Director, NMRA Hall of Fame [2014]
Patrick spends his day counseling families in crisis and plays at the Maverick Club at night. He has been on the NMRA board since 2008 and has earned a series of Mixed Doubles gold medals with former board member, Carmen Alatorre-Martin. He loves playing with his four grandsons and looks forward to teaching them to play racquetball.
---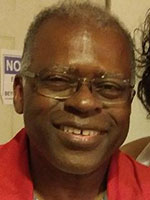 Bruce Adams | Crestview, FL
Historian, Tournament Director, NMRA Hall of Fame [2015]
Formerly of Oklahoma, Bruce Adams is a long-time NMRA supporter and former board member who was recently pressed into another term of service. An outstanding photographer and historian of Masters racquetball action and personalities, Bruce often creates Hall of Fame award presentations for inductees and has curated a sizable collection of YouTube videos of his work. He was recognized for those lasting contributions, and many others, when inducted into the Hall of Fame himself, in July of 2015.
---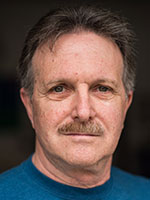 Mark Baron | Herndon, VA
Tournament Director, NMRA Hall of Fame [2021]
Recently appointed to the NMRA Board of Directors, Mark has been playing racquetball since 1978, and competing at the national level since 1980. Currently President of the Commonwealth of Virginia Racquetball Association (CVRA), he has been an instructor, teaching at clubs in Maryland, Virginia, and DC for over 20 years, and is the local Team Leader for E Force. After a long and successful career as an IT professional, Mark retired from Marriott International in 2013.
---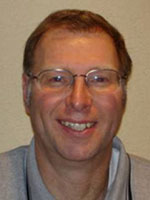 Mike Hiles | Bayport, MN
Tournament Director, NMRA Hall of Fame [2018]
After a board hiatus of over a decade, Mike was gracious in agreeing to rejoin the Board of Directors in 2022, following his retirement from a local grocery food chain. Over many years, he had remained active and involved, rarely missing an NMRA tournament, and supporting the cause by taking care of all of our medals and awards through a local company. Both Mike and his dad, Cap, are NMRA Hall of Fame inductees who share a family devotion to the sport.
---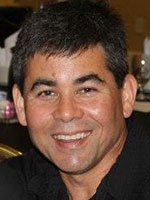 John Winings | Woodbridge, CA
Membership Development, Tournament Director
Since 1989 John has worked as a Game Warden, Lieutenant, and Captain for the California Department of Fish and Wildlife. He took up the sport in the San Diego area in 1983, and he is passionate about his wife Marni, three children of whom he is very proud, racquetball, the outdoors, hiking, backpacking, and fishing. John is truly enthusiastic and supportive of the NMRA's unique tournament format, and he has served multiple terms on the board to date.
---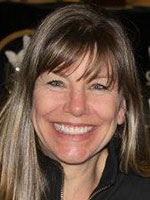 Marni Winings | Woodbridge, CA
Membership Development, Tournament Director
Marni and John met at a racquetball tournament and have been together since 2009, enjoying mixed doubles, hiking and backpacking together. In 2012 Marni retired, sold her racquet club in Eugene, Oregon and the couple married. In her NMRA board role, she hopes that her experience as an Oregon Racquetball Association director, and current tournament director, will help increase memberships and participation.
Need to reach a board member? Use firstinitial [nospace] lastname@nmra.info