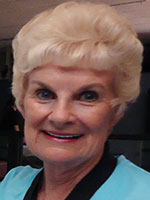 Mildred Gwinn (North Carolina) | At the time of nomination, Mildred already boasted 27 total NMRA medals, 18 of them Gold, with no slow-down in sight. Given both her demonstrated ability and continued prospects (!), the pool of voters had no qualms about voting her into the NMRA Hall of Fame as an athlete. Mildred rarely misses an NMRA event, where she and fellow Hall of Famer, Marquita Molina, often pair up for Women's 75+ Doubles. She continues to work hard to improve by taking lessons for her game and her serve.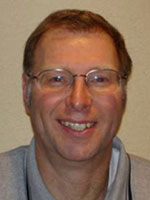 Mike Hiles (Minnesota) | Like his father before him, Mike Hiles is a major contributor to the NMRA and was very emotional when he inducted into the Hall of Fame in Denver. Mike is a recent board member and, while most retirees fade into the background, he has continued to be our source for medals and awards, including his own! His father, Cap Hiles, is very proud of his continued commitment to the NMRA and its smooth operation. They are both major contributors to the NMRA and extremely worthy of this honor.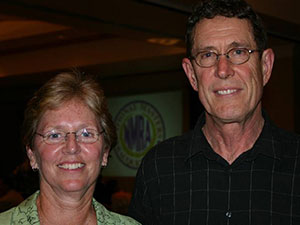 Mike and Leslie Pawka (California) | With 36 total medals and 17 Gold, Mike Pawka was voted into the NMRA Hall of Fame in 2017, but chose to defer his induction until this year. Mike is an amazing, congenial, and popular competitor, who is often sought out as a doubles partner. Among them is his wife, Leslie Pawka, who has won 24 total NMRA medals including 20 Gold, for her own remarkable win percentage. A longtime NMRA player, Leslie has moved on to weekly pickleball but continues to come to many USAR and NMRA tournaments to support Mike. We hope she will come back one of these days, but for now, staying active in the pickleball scene keeps her very busy. Together, Mike and Leslie are an amazing racquetball couple and their 60 NMRA medals attest to their skill and accomplishments. They chose to forego a formal induction ceremony and we were happy to honor that request, while still recognizing them with best wishes for continued success!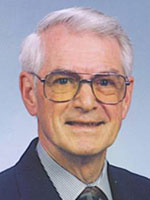 John Prigmore (Kansas) | John Prigmore is a true champion, and as most would do, he marked his Hall of Fame induction tournament in Denver by entering the 90+ Men's singles division to challenge fellow HOFamer Michael Martin and win the gold. It had been a very long time since NMRA had fielded a 90+ or 95+ division and it was a great one. (See the story about the ESPN SportsCenter Top Ten Plays.) With 23 total medals and 13 of them Gold, John had more than enough medals and goodwill to qualify in the athlete category. However, the NMRA board nominated John as a contributor for all of his efforts to organize the older players in the NMRA, including running Jackpot doubles (different partner each round), helping run tournaments, and his many generous donations to our causes.
---